Sea is special to OCEANUS, which derives its name from the "god of the sea". Blue color that symbolizes the logo and brand with a wave motif.  Until now, Oceanus has expressed the "god of the sea" in its design, but the diver's model will be launched in June this year. 
It is OCEANUS's first full-scale diver's watch, CACHALOT  OCW-P2000 series.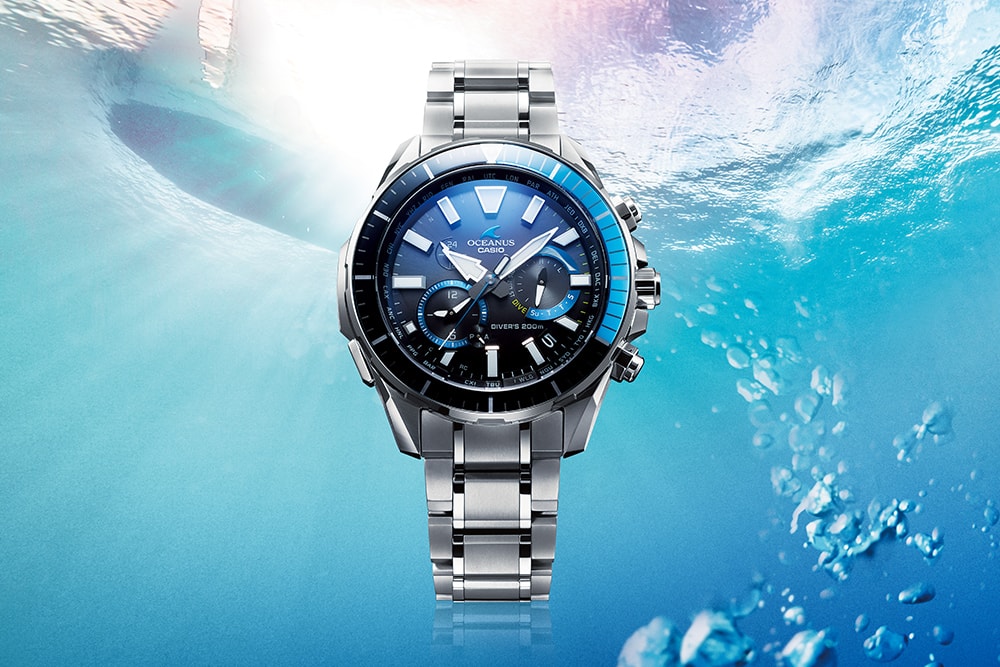 OCW-P2000 equipped with advanced technology
Now let's introduce its function. 
First of all, regarding the waterproof performance, this model has the case back fixed with 8 special screws. 
Furthermore, the crown is a screw type. By ensuring the airtightness of the case, it clears the waterproof standard for 200m diving set by ISO.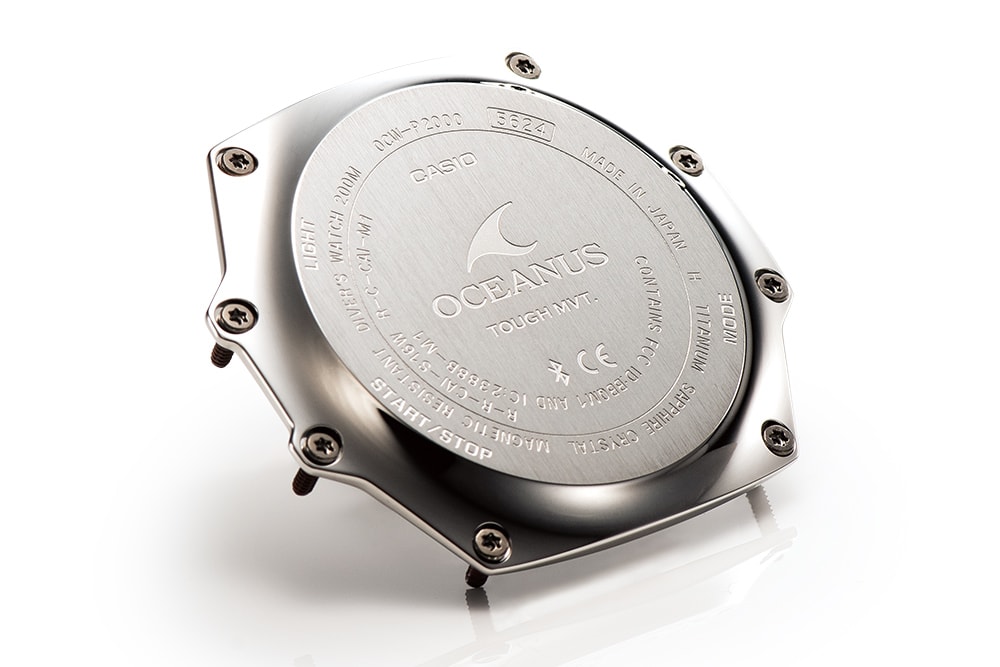 Also equipped with a unidirectional rotating bezel. And equipped with a super bright LED light. This function is effective not only in the sea where sunlight is difficult to reach, but also in darkness on the ground such as on a ship, in a dark place, or in bad weather.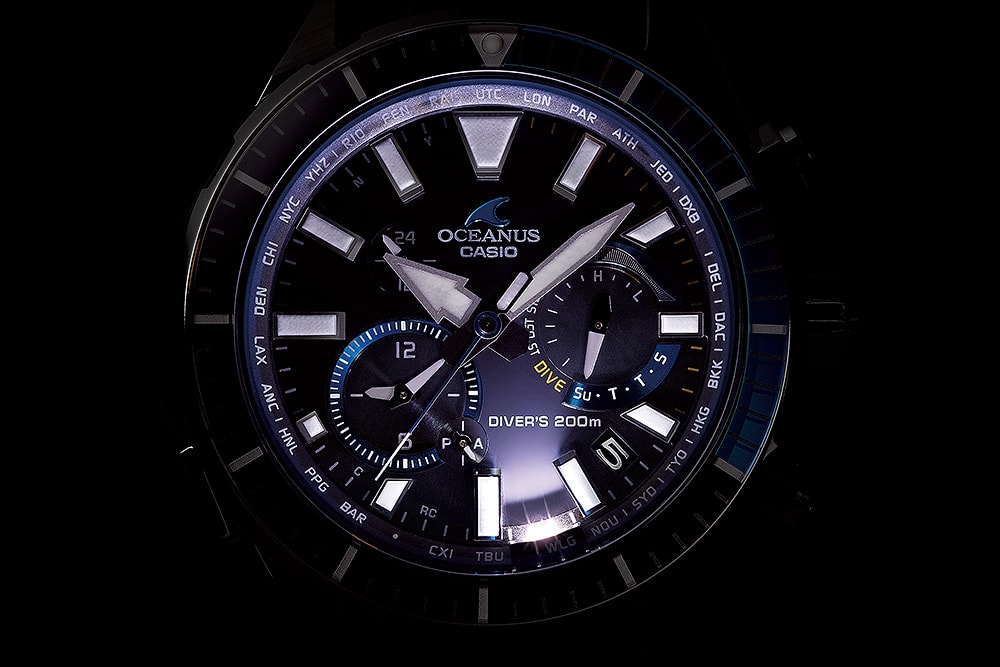 Equipped with a smartphone link function, you can easily set the world time from about 300 cities.
What is noteworthy this time is that a new unique function is to record the dive time and the history of the dive spot on the smartphone.
The latest technology supports diving with easy operation.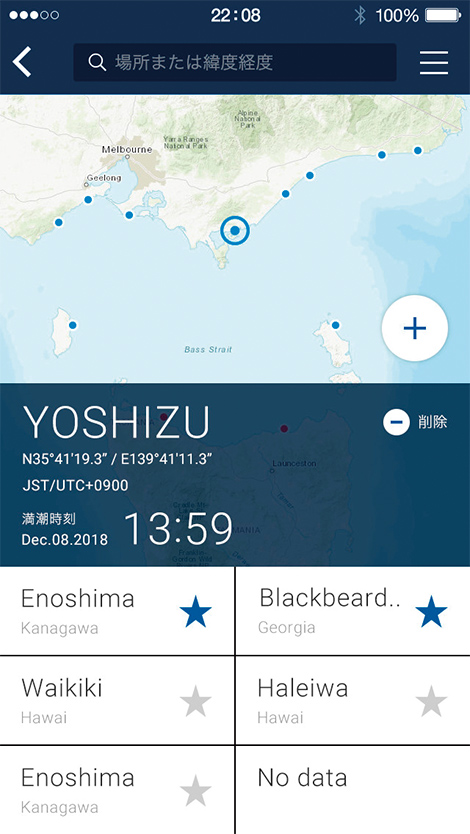 2 models will be launched at this time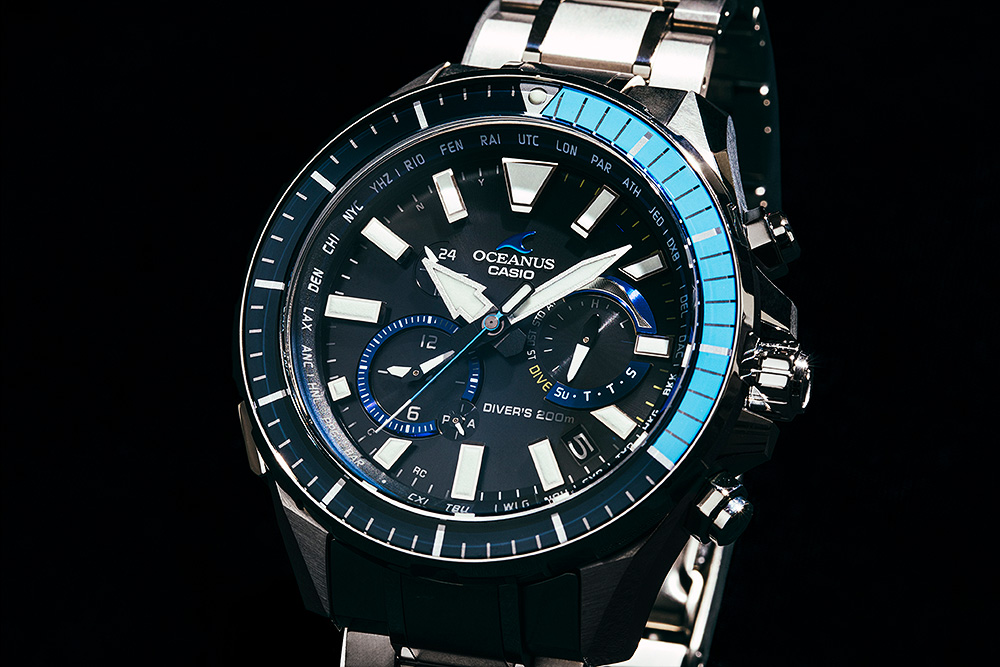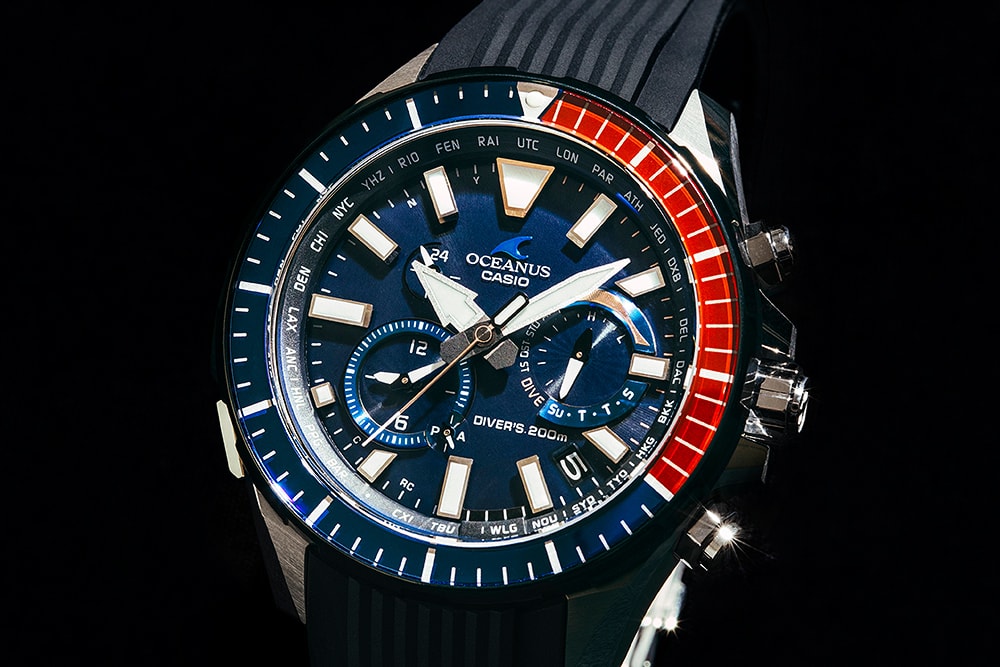 I can't wait for watch the real one…